Introduction:
The 23.1 inch ultra-thin frame, thin thickness bar lcd shelf display with high resolution .Outside dimension is 597.4*60.4*15mm,The clear video and digital content services enrich your store. Bring customers a relaxed and happy shopping experience.
Main advantage:
The 23.1 inch shelf lcd of the TFT LCD glass is the original, it don't not cut from other size, so the quality can be more reliable than other one.
How to use 23.1 inch ultra thin shelf edge lcd screen?

1.The shelf lcd display build in android, cms, you could update display content in internet;
2.You could update the display via mobilephone ; Scaning QR code, you can manage the lcd through mobile,including content publishing, content on demand and so on;
3.We have another version, connector usb, the 23.1 inch bar lcd build in APK, could update display content via usb disk;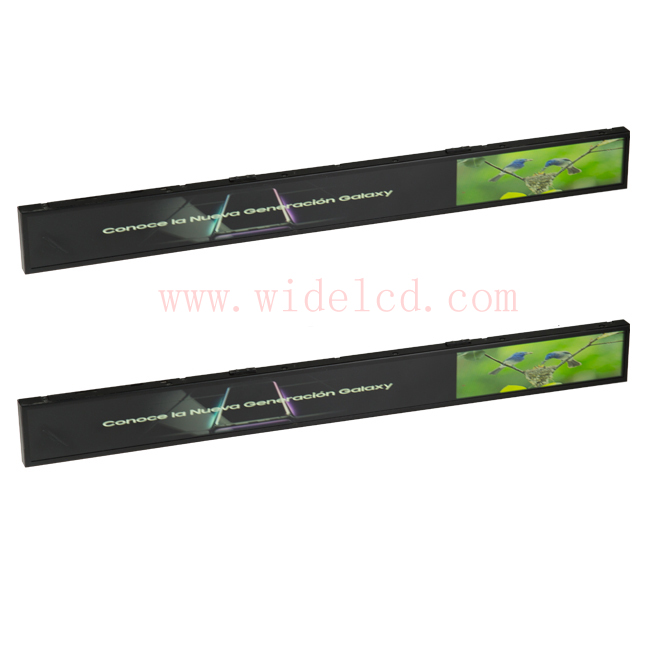 It is very popular to use to supermarket,shopping mall,Good to display the product details for customer. Increased the consumer's desire to buy.