This double side hanging wide lcd is 36.2 inch. The display area is 885.60 *247mm. Connector inerface is USB,HDMI,TJ45,TF. Suitable for ceiling mounted on top to show people important digital informations.Support dual screen showing same or different content.
Features as below :
* energy saving and environmental;
* Support 24Hrs/7days auto and loop playback;
* Clearly viewing angle screen;
* Support IR remote controller,user can use remote controller to operate the lcd;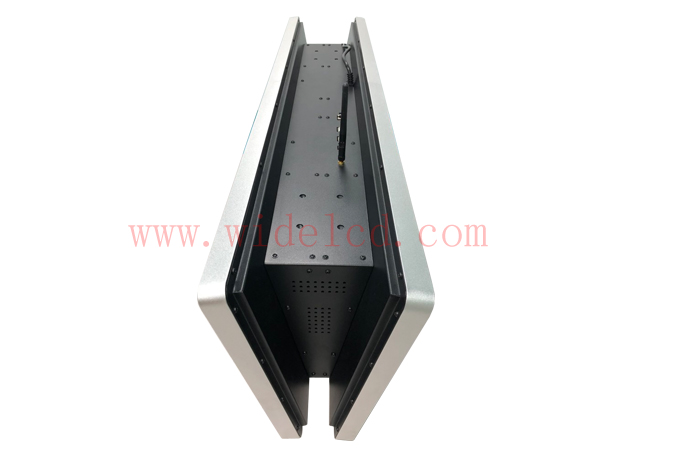 Application:
Can be applicate to raill way,hospital,mall ect to display the information to people.